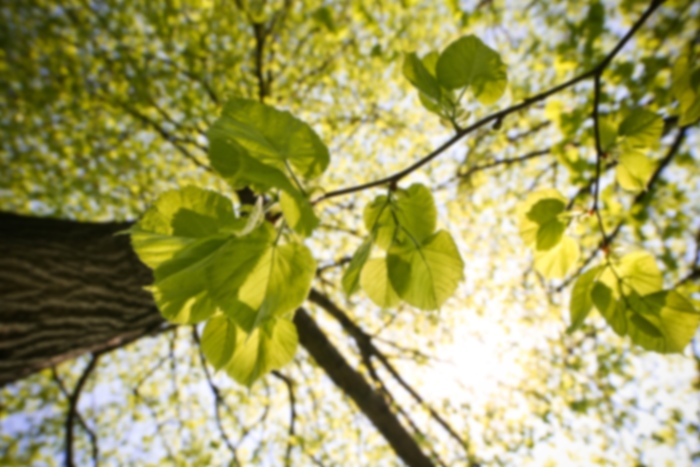 Khurram Moin,
MD
Cardiovascular Disease
Accepts most insurances. Please call the office to confirm your specific plan.
Ablation for Treatment of Cardiac Arrhythmias
Abnormal Heart Beat
Aneurysm and Dissection of Heart
Angina and Acute Coronary Syndrome
Angioplasty
Angioplasty With Stent Placement
Aortic Aneurysm
Aortic Dissection
Aortic Ectasia
Aortic Valve Disease
Arrhythmias (incl. Atrial Fibrillation)
Arterial Doppler - Ultrasound
Autonomic Disorders
Cardiac Angiography
Cardiac Arrest
Cardiac Arrhythmia
Cardiac Catheterization
Cardiac Catheterization (incl. Coronary Angiography)
Cardiac Compression Syndrome
Cardiac Defects
Cardiac Diverticulum
Cardiac Imaging
Cardiac Malformation
Cardiac MRI (Magnetic Resonance Imaging) of Heart or Chest
Cardiac Myocardial Perfusion Imaging
Cardiac Sources of Embolism
Cardiac Surgery in the Elderly
Cardiomegaly
Cardiomyopathy
Cardiopulmonary Conditions
Cardiovascular Diseases
Cardiovascular Imaging - CV
Cardioversion
Cardioversion, Elective
Cardioverter-Defibrillator or Pacemaker Insertion, Removal or Repair
Carotid Artery Disease
Chest CT (incl. Heart and Lungs)
Chronic Pulmonary Heart Diseases (incl. Pulmonary Hypertension)
Conduction Disorder of the Heart
Congenital Heart Disease
Congestive Heart Failure (CHF)
Coronary Angiogram
Coronary Angioplasty, Atherectomy and Stent
Coronary Artery Disease (CAD)
Coronary Stenting
Echocardiography
Endocarditis
Heart Attack (Acute Myocardial Infarction)
Heart Disease
Heart Palpitations
Hyperlipidemia
Hypertension
Hypertensive Chronic Kidney Disease
Hypertensive Heart and Chronic Kidney Disease
Hypertensive Heart Disease
Hypotension
Impella Device
Mitral Valve Disease
Nuclear Stress Testing
Pacemaker Insertion or Replacement
Pericardial Disease
Peripheral Artery Catheterization
Peripheral Artery Disease
Peripheral Vascular Disease (PAD, PVD)
Primary Pulmonary Hypertension
Pulmonary Hypertension
Pulmonary Valve Disease
Radiofrequency Ablation
Reflex Sympathetic Dystrophy
Removal or Revision of Pacemaker or Cardioverter and-or Defibrillator
Septal Defect
Symptoms of the Heart
Syncope
Tilt Testing or Cardiac Event Monitors
Tricuspid Valve Disease
Ultrasound, Cardiac
Ultrasound/Doppler diagnosis of cardiac, vascular, vein, carotid and lower extre
Accepts most insurances. Please call the office to confirm your specific plan.
Ablation for Treatment of Cardiac Arrhythmias
Abnormal Heart Beat
Aneurysm and Dissection of Heart
Angina and Acute Coronary Syndrome
Angioplasty
Angioplasty With Stent Placement
Aortic Aneurysm
Aortic Dissection
Aortic Ectasia
Aortic Valve Disease
Arrhythmias (incl. Atrial Fibrillation)
Arterial Doppler - Ultrasound
Autonomic Disorders
Cardiac Angiography
Cardiac Arrest
Cardiac Arrhythmia
Cardiac Catheterization
Cardiac Catheterization (incl. Coronary Angiography)
Cardiac Compression Syndrome
Cardiac Defects
Cardiac Diverticulum
Cardiac Imaging
Cardiac Malformation
Cardiac MRI (Magnetic Resonance Imaging) of Heart or Chest
Cardiac Myocardial Perfusion Imaging
Cardiac Sources of Embolism
Cardiac Surgery in the Elderly
Cardiomegaly
Cardiomyopathy
Cardiopulmonary Conditions
Cardiovascular Diseases
Cardiovascular Imaging - CV
Cardioversion
Cardioversion, Elective
Cardioverter-Defibrillator or Pacemaker Insertion, Removal or Repair
Carotid Artery Disease
Chest CT (incl. Heart and Lungs)
Chronic Pulmonary Heart Diseases (incl. Pulmonary Hypertension)
Conduction Disorder of the Heart
Congenital Heart Disease
Congestive Heart Failure (CHF)
Coronary Angiogram
Coronary Angioplasty, Atherectomy and Stent
Coronary Artery Disease (CAD)
Coronary Stenting
Echocardiography
Endocarditis
Heart Attack (Acute Myocardial Infarction)
Heart Disease
Heart Palpitations
Hyperlipidemia
Hypertension
Hypertensive Chronic Kidney Disease
Hypertensive Heart and Chronic Kidney Disease
Hypertensive Heart Disease
Hypotension
Impella Device
Mitral Valve Disease
Nuclear Stress Testing
Pacemaker Insertion or Replacement
Pericardial Disease
Peripheral Artery Catheterization
Peripheral Artery Disease
Peripheral Vascular Disease (PAD, PVD)
Primary Pulmonary Hypertension
Pulmonary Hypertension
Pulmonary Valve Disease
Radiofrequency Ablation
Reflex Sympathetic Dystrophy
Removal or Revision of Pacemaker or Cardioverter and-or Defibrillator
Septal Defect
Symptoms of the Heart
Syncope
Tilt Testing or Cardiac Event Monitors
Tricuspid Valve Disease
Ultrasound, Cardiac
Ultrasound/Doppler diagnosis of cardiac, vascular, vein, carotid and lower extre